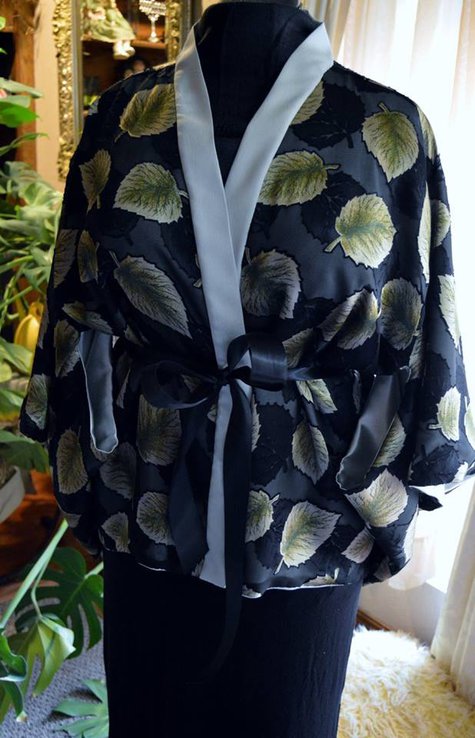 I made this back in October 2015. I wanted something a little different to wear to the Ballet. This is what I came up with. I absolutely love this little jacket. I still wear it today and get many compliments.
I much prefer Burda patterns to the many others out there. The patterns seem to be scaled to my body type and therefore, I make very little alterations. I also adore the styles! As you can see, I shortened and shaped the bottom of this kimono jacket to fit and enhance my shape.
With that said, when it comes to the instructions, I may read them thru and then I put them away. I have learned it is much better to just move forward without them. I find them to be a bit confusing.