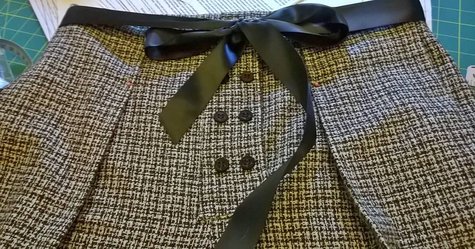 Oh…..I love these trousers! The fit, the style, just everything about them. I wanted a pair of Marlene Dietrich style trousers for some time and then I found this pattern.
The pleasure of sewing for yourself is you can create whatever you wish. I inverted my pleating and added buttons from my grandfather's WW2 uniforms.
These trousers are made using a rather heavy wool for cold winter days and nights.
I made this pair of trousers back in March of 2016. I still love them today and they still look new!