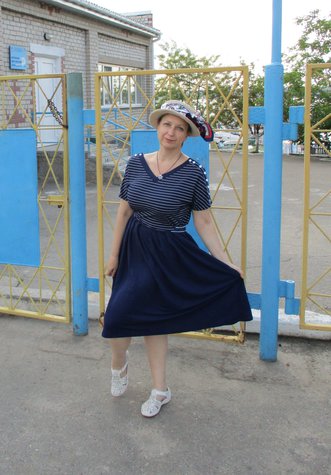 The pattern wasn't my favourite from the first sight, I even didn't pay attention to it at first. But when I saw the fabric companions in the shop and looked through the magazines in a search of the right garment to sew of them, this dress was the only one I considered to match my idea. Despite I made few modifications and still am not satisfied with the skirt completely I like what I got. The outfit is very comfortable, looks very sea vacation and I feel well-dressed having it on.
My tips and notes about the sewing are here .
The jewelry was made by myself, too.