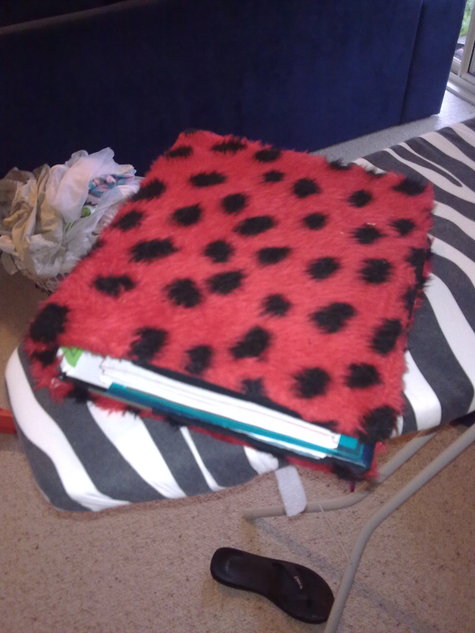 School! This is where I spend the majority of my life at this present moment in time.
Most seniors have folders in varying colours, but as usual i didn't want to conform. This is the result.
The outside is a fake fur. The inside is black cotton remnants.
This is made like a hardcover's outside paper cover thing. The inside black is sewn to the furry side.
I sewed a pocked onto the inside.
Feel free to ask me any questions.
May put a tutorial up if I have time.
By the way, at school i'm known as the furry folder girl, and I have lost count of how many people have come up to it and stroked it whilst saying "stroke the furry wall".