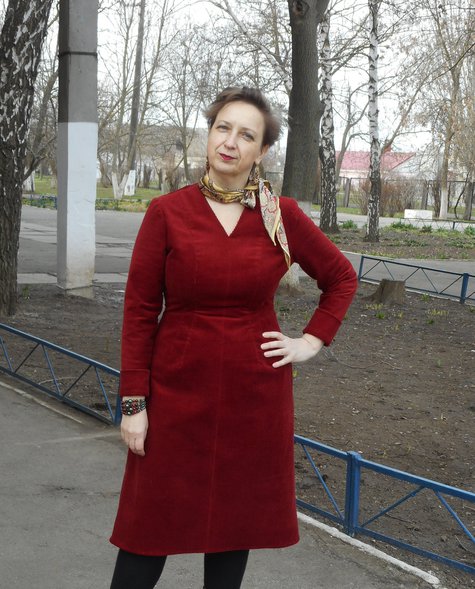 I have no idea how it happened that the dress was sewed… hmm… I bought a piece of fabric to make trousers but then the plan was changed and I suddenly saw myself wearing this nice and comfort outfit :-)))
The dress needs not much fabric, has nice fitting and I adore the colour. New detail for me was inserting the metallic zipper in open way, I've never done that before but the detail is a real zest here.
My tips for the sewing are here .