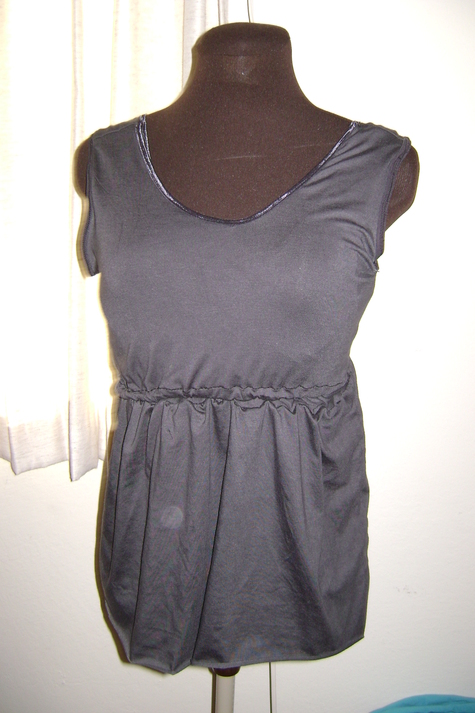 A nursing tank top that looks like a regular tank top, but the front part lifts up while the underneath part lifts down for easy nursing. This top can be worn by itself as a bra tank or with a nursing bra underneath. You can wear it in public or for sleeping in. Either way it cuts the cost of having to pay $20-$50 for an expensive nursing tank. This is not intended to also be a maternity top, but you could easily add length to the front of the body piece to modify it for maternity.
Instructions for Nursing Top, size L (similar to a Motherhood Maternity or Target size L nursing tank. Will fit busts size 34C through 40G. Sorry I am not set up for grading this pattern to other sizes at this time.
Pattern pieces include 5/8" seam allowance.
No pattern layout included. Lay pattern pieces out so that the stretchiest part of the fabric goes left to right across the bust, not top to bottom.