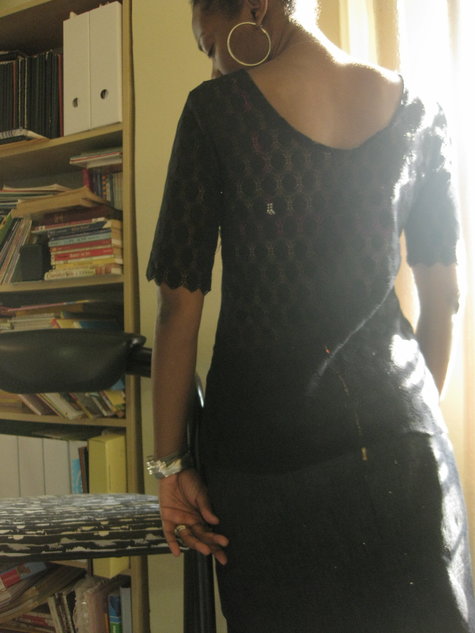 Metal.Denim.Lace
An entirely handmade day!
Black Lace Back Tee :: Made from the Lydia pattern
Metal ZIP Denim Skirt :: Self drafted pattern with exposed zipper detail and deep top-stitched hem.
Tights and socks F21
Boots from Target
This is the best fit I've ever achieved on a fitted skirt! Look at the back waist! No GAP! There was no after completion shortcut that made it that way. I sewed directly from the pattern. I drafted it from another denim skirt I made. The denim on that one is much lighter and I put in a flimsy waistband, so it rides up when worn with stockings. This one is perfect. The weight of the denim is fantastic. I will guard this pattern with my life, lol.