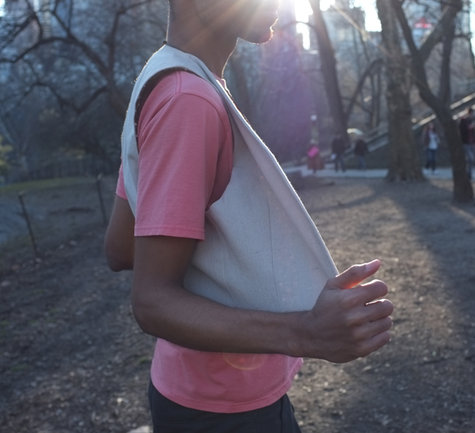 David's variation of the Jason vest.
We removed the pointed front and gave the vest a straight cut. We skipped the buttons, pockets and the back adjustment strap to give the vest a clean and minimalistic look (incidentally also making the project a lot faster and easy to sew).
For fabric we used a painter's canvas drop cloth and a printed cotton fabric for a fun lining.