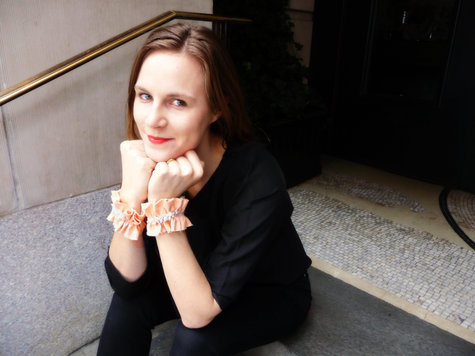 Many of us are in love with ruffles and cuffs a la Chanel, but if you don't want to don the look head-to-toe (or can't afford to), you can still include ruffles in your style repertoire. If you're looking for an easy sewing project or a potential gift for the holiday season to doll up one's wardrobe, try this DIY ruffled cuff project! We made a matching set of ruffled cuffs to dress up a black 3/4-length sleeve blouse and embellished them with pearls.

It's important to use strong thread when making the gathering stitches, so we send a huge thank you to Amann Group Mettler for providing us with their 8-Spool Silk Finish Thread kit.




Inspiration for ruffle cuffs from the runways of Chanel and Marc Jacobs. Click on the instructions tab for the tutorial!