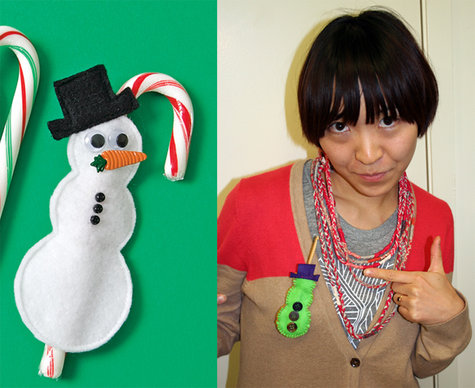 When Ellen March, Editor of Sew News and Creative Machine Embroidery, sent us this super-cute idea for candy-cane covers, we knew we just had to add our own variation to it! Here are two great ideas for one project: candy cane covers and BurdaStyle's pen (or crochet hook) brooch!
Teach your little ones a few sewing basics by making these during the holidays, or give them as last-minute gifts!
Find the cute candy cane project and more in Sew It All, a new sewing magazine available December 29. 2009 at Shop Sewing District.