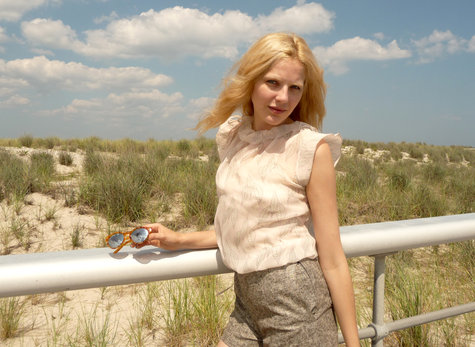 Today's Project of the Week is brought to you by Britex Fabrics, a San Francisco landmark and a must-see for designers, sewers, DIYers and anyone seeking sewing inspiration.

We made a delicate sheer summer blouse in Britex's light pink leaf printed silk and layered a champagne-hued camisole beneath. If sewing with sheers or silk is not your fort, this blouse would translate nicely in a cotton voile or a similar light weight material. The drawstring at the neck and waist create lovely gathers for a romantic flare. The shorts are cut from gold and black cotton tweed— and they have side and back pockets for your goodies!

Our sheer blouse pattern is available in sizes 34 – 46 and also as a slight variation in sizes 48 – 60 (see right).