Whoa Mumma!
Added Oct 17, 2010
by onlyoneme
Townsville, Aust...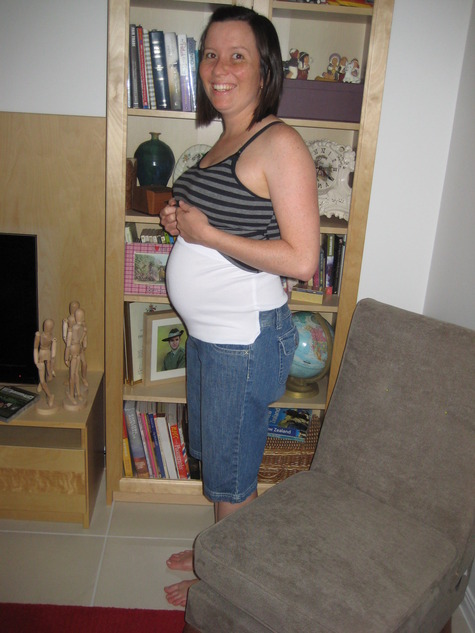 ShareThis
Description
Prevented from purchasing maternity clothing due to the high price, I made my own pants! Unbelievabaly easy!!!!!! I spent Aus$10 on a pattern and would not suggest it. It is simply two rectangles of two way stretch(my preference) or rib with elastic at the top. Use the cut-out piece from the front as the pattern piece to help draw the new front.
For the front panel, on the white pants i extended the sides up at the same angle as the original pants(tapering in), this worked as I have been wearing them from quite early on. The denim ones I used a straight sides on the front panel and it's a bit baggy now but should be great when I'm further along. I don't really have time to write full instructions, sorry! But it is really easy to do!
Another thing, the original pattern uses two layers of fabric and sews the elastic into the fold at the top. I did that with the white pants but not with the denim as I ran out of fabric and it will be 40deg celcius when I'm full term!!! so one layer will be better.
All up each pair of pants, purchased from second hand stores, would have only cost me $10! Bargin!
Material Notes
I prefer a good quality two-way stretch t-shirt fabric, much softer on my belly and hugs more for a better fit.
Difficulty
Novice
Categories