Weekend Blouse
Added Sep 3, 2011
Step 3 Step 3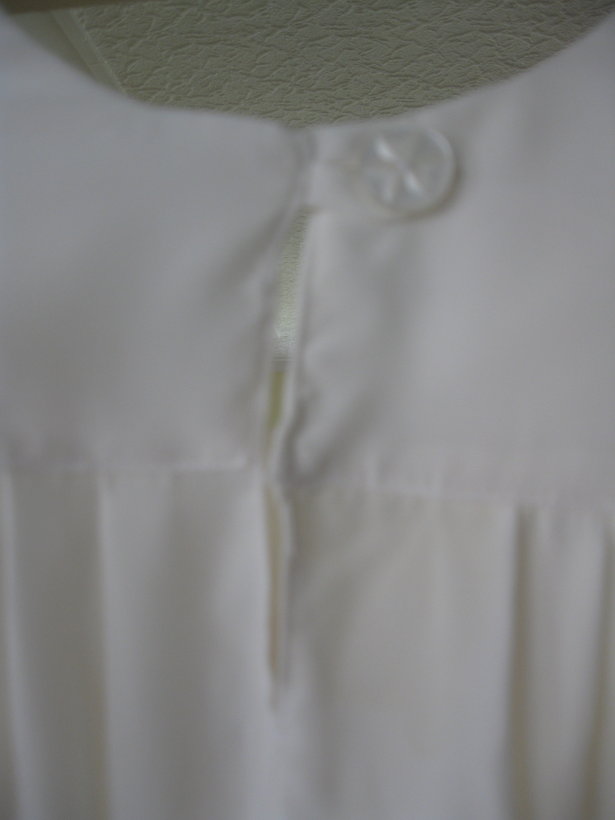 Make a small bias strip to use as a back button hole.
With right sides facing stitch the yoke and facing together around the neck and back opening, sandwiching the ends of the button hole strip at the top of the back opening on one side.
layer the seams, and clip curves, press the seam allowance towards the facing.
0 Comments on Step 3
Patterns for this Project