Wedding and Bridesmaid dresses
Added Jan 28, 2019
by Aileen2016
Stellenbosch, So...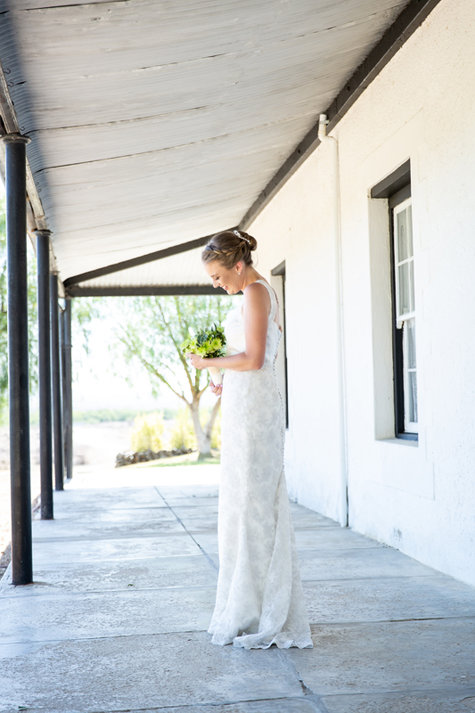 ShareThis
Description
I got married this past December, and obviously required a dress ;)
So after trying on dress in in the shops and chatting to people involved in the wedding industry, one thing become abundantly clear… Dresses are expensive… And liking a good challenge a rather ambitious idea was born and that was to make my own dress.
So armed with a few patterns from Burda, my mom and I hit the material shops, only to discover that bridal fabrics int their own right are expensive and I could not justify spending tons of money on one dress that will be worn once in my life. Surly a dress does not make a marriage? I appologise, i digress.
Back to the sewing side of things. So in the third shop we visited, in the attic where they stock all their bridal lace and fabrics I eventually found some alencon lace and duchess satin that met with my budget of reasonability (the lace was on sale, whoop whoop). Having found the fabric I finally decided to make the trumpet dress.
So then the fun started, I suddenly realised that sewing with lace requires many new and different techniques that I never knew existed, but never fear good old google and youtube came to the rescue by providing a plethora of tutorials and instructions to help with the epic sewing project. My sewing machine was feeling rather neglected, I would imagine, as all of this required hand sewing.
On the technical side of things I made a mock-up first and graded the fit where required. On the final dress I changed the invisible zipper for a lapped zipper and added in functional buttons and loops down the back. I also fully lined the dress and attached the lining to the satin skirt hem. The lace I joined in at the waist seam and then hid the seam by covering with the scalloped lace edge. The lace skirt I made slightly longer than the satin and finished the bottom edge in the scallops as well. otherwise it is a very straight forward pattern with very few technical or challenging aspects. It is a wonderful basis on which you can make whatever type of dress you want.
So once my dress was nearing completion, I had to get a grasp on the bridesmaid dresses and settled on the Halter Bow Dress (with out the bow). I am not one to follow instructions to often and had fallen in love with a combination of dusty pink satin and a complementary floral pattern on a very light satin fabric. The dress required "dress fabrics with some body". Oops, the dresses turned out well, i just almost lost my mind. They proved more stressful to sew than my own dress… The fabric never stayed where it was supposed to, even pinned every 2cm. It was also rather thin, so I landed up lining the bodice with then meant the arm holes were less rigid and that they gaped, but after much contemplation and laughter at the expense of my poor bridesmaids during the fitting, we managed to correct this by adding in two small pleats at the neck.
So the point of this rambling saga? I am rather proud that I made my own wedding dress, to me the experience and the process was worth more than the most expensive dress I could have bought. I got to enjoy my dress for months while working on it, so no it was not just worn for one day, but was a total adventure down the rabbit hole. I would recommend making your own wedding dress to any intrepid bride. Its not hard, just takes patience :)
Difficulty
Advanced
Categories