Vintage Stewardess Costume
Added Apr 28, 2013
by kess
South, Israel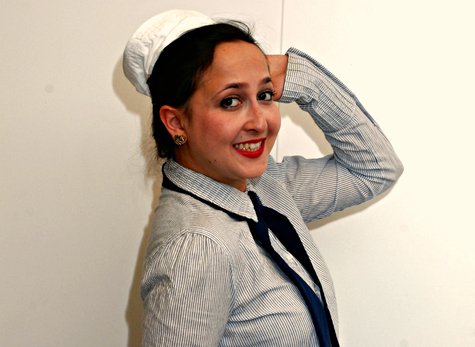 ShareThis
Description
So I'm posting this two months late, but it's better late than never, right? This was my Purim costume which is basically like Halloween but we don't go trick or treating. I had no time to actually make a costume from scratch so I had to make do with stuff I had lying around the house, thankfully I have a weird wardrobe so this wasn't as difficult as this sounds.
The skirt is my Mystery Pocket Skirt
I had some fabric lying around and was inspired by a tie I saw on the internet so I decided to make it. I never actually wore this but it turned out perfect for my costume!
Last but not least, I made the hat especially for the occasion, it came out a little smushed but I'm proud at my first attempt at making the hat.
I was pretty impressed for a last minute costume!
For more photos and my inspiration check out my blog post!
Categories