Vibrant Lime Green Bamboo Purse and Wallet combo, by Yvettem...
Added Aug 13, 2011
United States, U...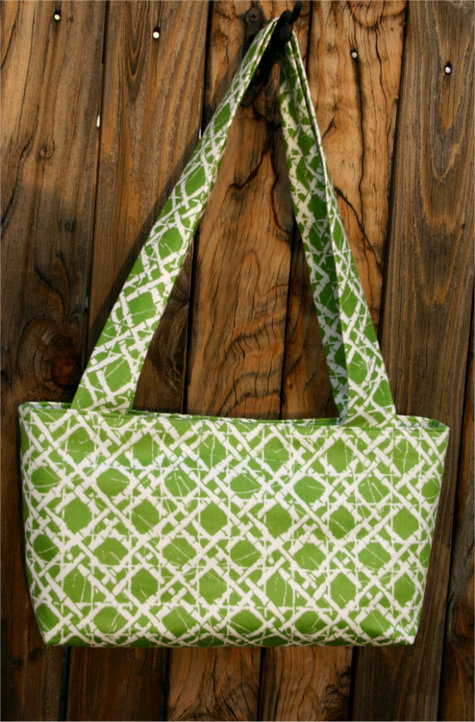 ShareThis
Description
Vibrant Lime Green Bamboo Purse and Wallet combo
You will love wearing this beautiful "one of a kind" purse and wallet combo! Perfect to take along on your summer vacation or for every day use! Matching wallet is included and is perfect to use alone and take on the run as a clutch to carry a few necessities with you in a hurry.
Wear this beautiful purse and wallet combo with confidence knowing it is made of high quality textile fabric that is very soft to the touch. The outside of the purse is left simple with no pockets, front and back are identicle. The purse has 2 inside pockets as shown in the picture. Larger pocket is almost 9 inches wide by 5 1/2 inches deep with a smaller pocket that measures 6 X 3 1/4 and fits most standard cell phones that is attached to the outside of the larger pocket.
Your matching wallet has a snap closure with a zippered area for coins, pocket for cash/checkbook, and 8 total slots that hold multiple cards in each slot!
I accept custom orders for similar items in different fabric. Great gift idea!
Purse Dimensions:
Length: 12 inches wide
Width: 3 1/2 inches deep
Height: 7 inches high
Wallet Dimensions:
Approximate size when open:
Length: 10 1/2 inches
Width: 7 3/4 inches
Approximate size when closed:
Length: 4 inches
Width: 7 3/4 inches
Material Notes
cotton and cotton blends
Difficulty
Intermediate
Categories
0 Comments