Velvet Jacket for Real People
Added Jan 16, 2012
by wzrdreams
Brooklyn, New Yo...

Step 2 Muslin Analysis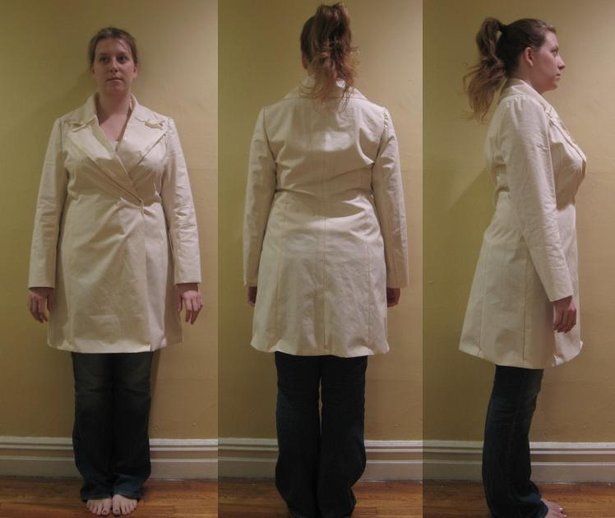 Drag lines point towards bust point. I'm a 36D. A Full Bust Adjustment is needed. (FBA)
Back has a deep wrinkle from under arm to underarm. The reason is because my upper back is very straight so an Erect Back Alteration is needed.
Sleeve Cap is tight / I cannot lift my arms. A Broad Back alteration needed.
Collar & Lapel are too exaggerated (matter of personal taste). Reduce 1".
Slightly too fitted over Hips. Add ease.
Sleeve length OK as muslin.
Jacket length OK as muslin
Bust point correct as pattern.
0 Comments on Step 2
This project is based on
Make it