Urban nomad paper dress.
Added Oct 24, 2010
Bedford, United ...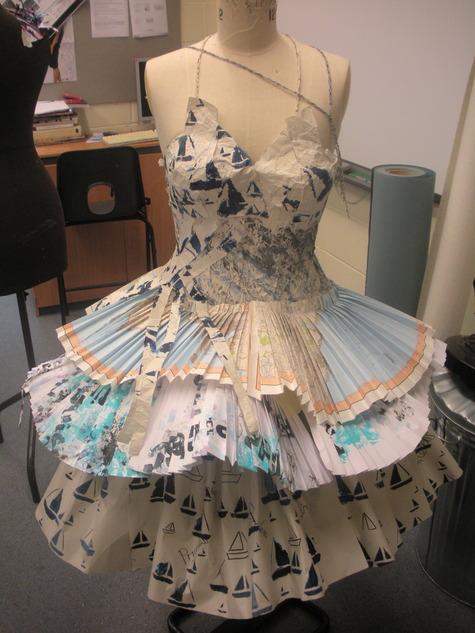 ShareThis
Description
for my first project in my ND1 (national diploma year 1) in fashion and textiles, i was given the breath of making a paper garment around the breath of the urban nomad.
to put this simply this is fashions take on the nomad (a traveler) for example think of a gypsy or an native American indian.
this style is layered with bold contrasting prints with lots of wool and leather creating a contrast of texture.
this look is currently dominating the fashions seen.
the breath stated that the garment that i was to create was based around an aria that was meaningful to me for this i chose a village in cornwall england, had a lot of drawing and printing and be constructed from paper.
one more thing, it had to be wearable incase it is selected for the collage fashion show in January.
luckily all of my heard work paid off as i got a distinction (the highest grade that you can get in my corse equivalent to an A)
Material Notes
aria map.
double sided tape- construction.
glue.
paper.
paper mashie.- support skirt
masking-tape- construction, bodice.
wool.- straps.
Difficulty
Advanced
Categories
1 Reply