Twisted Tee
Added Sep 12, 2010
by red-lia
Kiryat Bialik, I...

Step 2 Adding the twist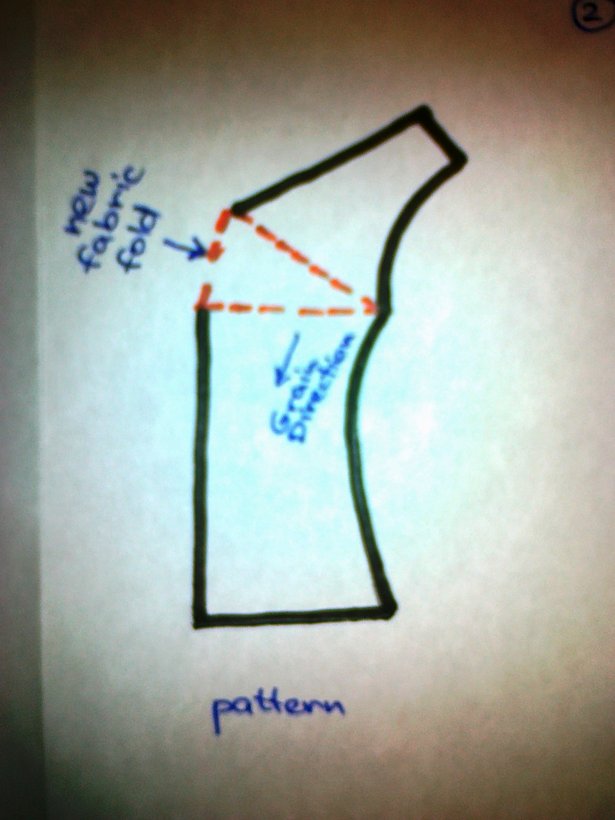 Separate the top and bottom of the pattern, making sure both pieces are still attached at the underarm.
An angle is formed. The line created between the center-breast points that are now separated will be the new fabric fold. Place a piece of pattern-paper underneath and secure.
The old fabric fold is now tilted, and will be cut on the fabric and sewn later (creating a seam below the twist until center bottom).
How much to separate? Mine is 20cm, which is more than enough for a size medium / size 38 European.
Less than that will give you less "breast space", for modest breasts. More than 20cm will be required for fuller breasts.
0 Comments on Step 2