Twisted Tee
Added Sep 12, 2010
by red-lia
Kiryat Bialik, I...

Step 1 Start with any v-neck shirt front pattern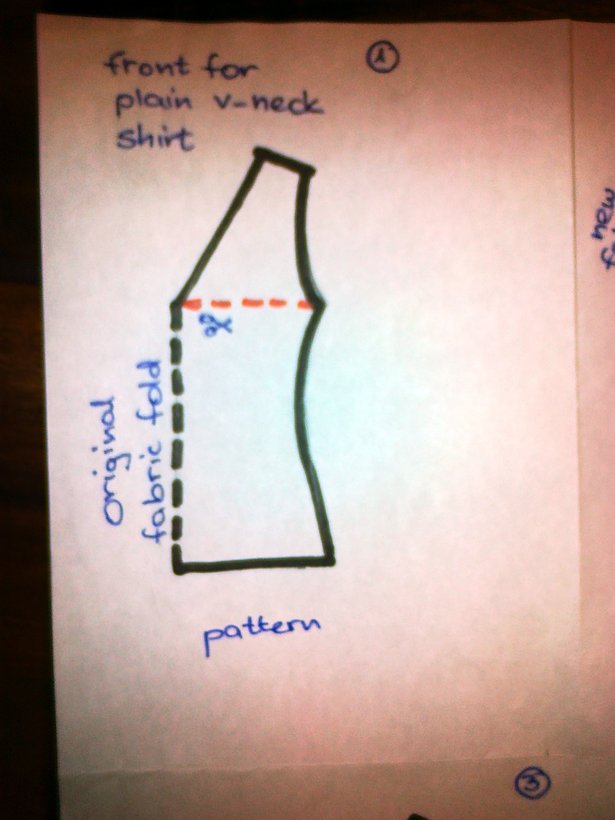 Take a pattern that fits you well and that has a v-neckline.
We will be modifying the front only.
Draw a line between the deepest point of the cleavage and the under-arm.
Cut the pattern from the cleavage almost until the under-arm. Leave 0.5 mm connected.
0 Comments on Step 1