Tutu bell shaped 50 cm long
Added May 25, 2013
Lelystad, Nether...

Step 1 Define the waist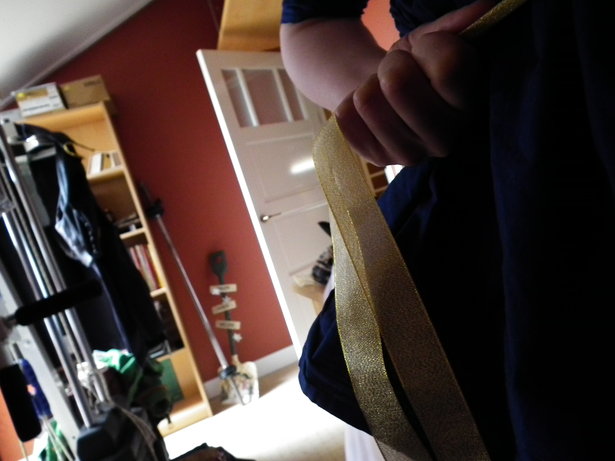 Define the waist by taking up a satin or silk ribbon that is at least three times your waist.
Fold it in half and place a pin at the fold
Place the fold on your belly button and wrap both ends behind your back, like you're tying an apron to your back.
Place in each end a knot. Between knot A and knot B you will place your fabric.
0 Comments on Step 1