Theresa Dress
Added Mar 22, 2010
By burdastyle
New York, New Yo...

Step 1 PATTERN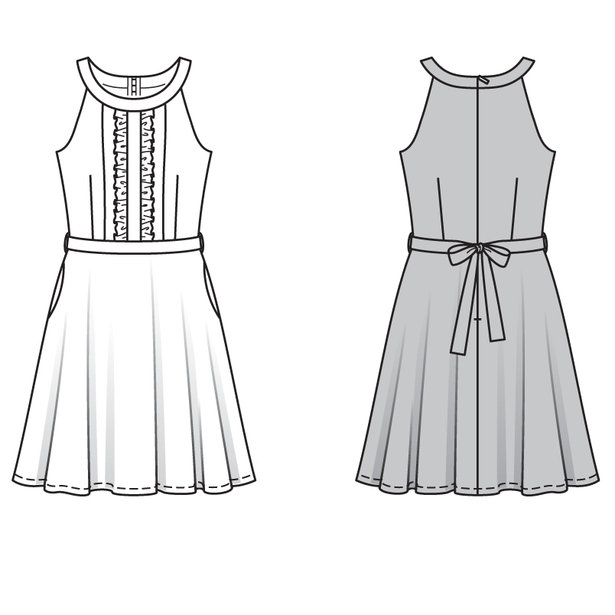 PATTERN
1 Center front piece 1x
2 Side front piece 2x
3 Back piece 2x
4 Front placket 1x
5 Front neckline placket 2x
6 Back neckline placket 4x
7 Front skirt panel 1x
8 Back skirt panel 2x
9 Pocket pouch 4x
10 Ruffle 2x
11 Strap 2x
12 Bias straps / armhole 2x
Fabrics: Cotton fabrics
The patterns can be printed out at the copy shop. If you decide to print them at home, follow the instructions:
Paper cut for ANSI A (German DIN A4) prints:
The patterns are printed out on 30 sheets with a thin frame. Wait until all sheets are printed out. Arrange the sheets so that they fit together (see additional page with the overview of the prints). Fold the single sheets on the upper and right edge along the thin frame lines. Begin with the left lower sheet and then tape the frame lines together precisely.
0 Comments on Step 1
Patterns for this Project
Produced by BurdaStyle