The Sofa Skirt
Added Apr 30, 2014
by shibz
, Australia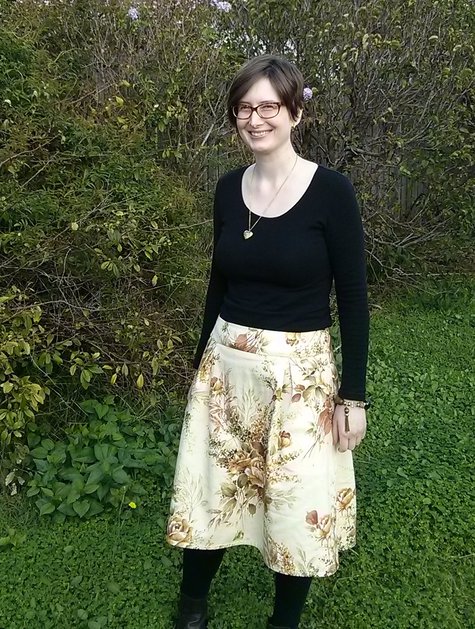 ShareThis
Description
So named as the fabric looks like it belongs on a sofa. I chose skirt J with its smaller pleats and less volume than the other skirt variations, but like all of them it has slash pockets; and yoke D which sits a little below the waist.
I had to restructure the waistband of this skirt as a) I bought the wrong size (d'oh!) and b) it was disproportionately ill-fitting (i.e. the back fitted me better than the front). I suspect even if I had bought the right size, the waistband wouldn't have fit. The skirt pieces are lazily sized up to match by placing them the required distance from the centre fold.
Fit issues not withstanding, this pattern (Simplicity 2698) is a gem. Like all of the Project Runway patterns, it features gazillions of combinations of yoke and skirt variations. Now that I've got the waistband fit right, it should be a staple in my pattern collection.
Note: if you're looking to make this pattern, the instructions were a bit strange – I just constructed the skirt as usual instead. They had you sewing the waistband to its facing, then sewing them both together with the skirt, zigzagging to finish, then inserting the zipper. WTF, Simplicity?!
Material Notes
120cm x 2m mediumweight floral fabric, 18cm beige dress zip, both from Salvos. Whisperweft interfacing and Vilene bias tape to stabilise pocket slash edge and waistband.
Categories