The scent of the 1920´s....
Added Oct 30, 2017
Visby, Sweden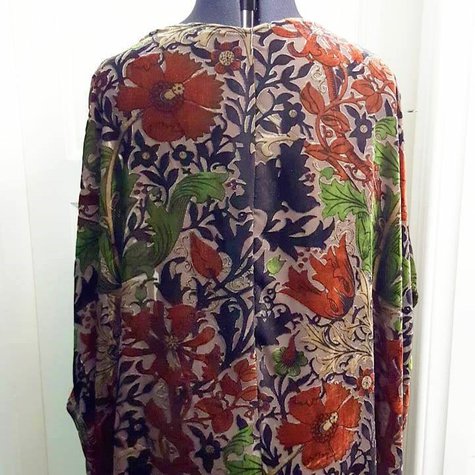 ShareThis
Description
A customer came to the sewing studio with an old tunic, this fabric and the gold fringe.
She wanted a new tunic in this gorgeous fabric witch remined me of my favorite decade: The 20´s.
I made a new pattern of her old tunic, unfortunately I cold not pattern match the fabric as mutch as I wanted beacuse she did not leave that mutch fabric BUT I did my best and made her a new tunic with a touch of the 20´s.
I can imagine a beautiful women stretchting out on a chaise lounge in a bob haircut and smoking a cigarette.
Material Notes
Velvet silk, polyester thread.
Categories