The perfect shrug?
Added Jun 18, 2011
by ichigogirl
Stockholm, Sweden

Step 3 How to measure the pattern to check the size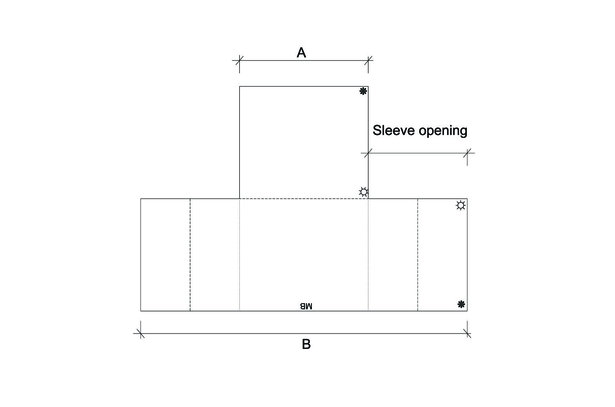 Measure the pattern as indicated in the diagram. Add upp A+B. The sum of A+B will be compared to your own measurement in the next step.
The sleeves may end up a bit tight if you don't use a very stretchy material and/or if you have full upper arms, if you want to make sure they're not, measure the sleeve opening as indicated in the picture too.
Patterns for this Project