The 'perfect' shirt dress?
Added Feb 16, 2014
by nicola82
Perth, Australia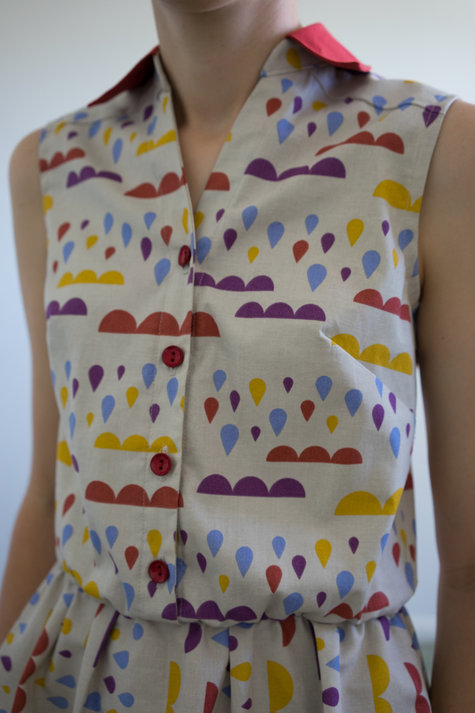 ShareThis
Description
Looking for the easiest shirt-dress pattern…
and I think I've come pretty close, now that I've altered it to death.
Granted, the pattern is from New Look #6180 and didn't go down to a size 6-8 (it looks pretty sacky/wacky on the model). I graded it down to a size 6 bodice, but according to my measurements it recommended a size 12-14 for the skirt. It was massive. The pleats were too large (about 8 inches of extra bulk all up) and made my rear-end look ridiculous. I also thought the collar was sitting in a very weird way towards the back of my neck, but I hadn't yet finished the armholes and the buttons.
I put the dress aside for a week, annoyed that I'd gone to so much effort with the matching of the print and grading/altering the pattern. But after looking around for a pattern review, and some helpful advice from Manju at the blog sewmanju, I decided to pull it all apart and scale things down.
I halved the pleats, and then took at least an inch out of the side seams, probably could have taken a bit more in/or straightened the skirt out. So it's probably more of a size 8 now. I also shortened it by 15cm or so and added some pockets to it. I actually think the collar is fine, now that it's complete.
I think I might make another one.
Categories
Credits