The 'not a blouse' dress
Added Sep 12, 2013
Liverpool, Unite...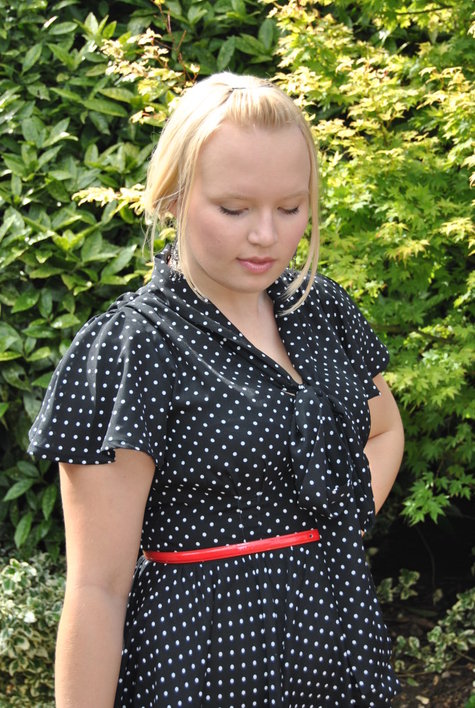 ShareThis
Description
So a while back I was challenge by one of my sewing/ blogging friends to step out of my comfort zone of making dresses, to try a blouse instead.
I had a blouse pattern in my stash that I had been meaning to try, it was an old Prima pattern with an unusual collar that turns into a big front-tie bow.
So , I set straight to work, and it was all going great….
… that was until I was about half way through and I tried it on….
…turns out I hadn't paid much attention to the pattern measurements (naughty me).
It fit beautifully all across the top half of the blouse, but as you got further down past my waist it simply wasn't big enough… …damn you belly and hips!!!
At this point I started to panic. If I had bought the fabric myself I probably wouldn't have been all too bothered, but this fabric had been sent to me as a gift, as part of the sewing challenge, so I just couldn't let this go wrong, I had to salvage my creation!
There was only one thing for me to do.
The one thing I had been told NOT to do…
…turn this blouse into a dress!!!
Check out my blog for more :D
Categories