The Forever skirt
Added May 6, 2011
Norwich, United ...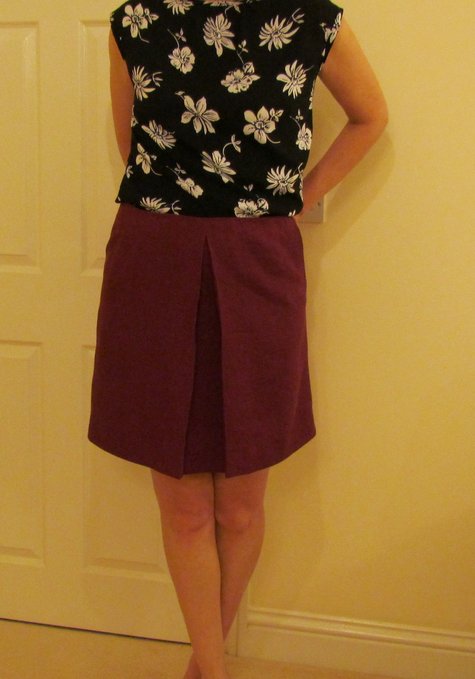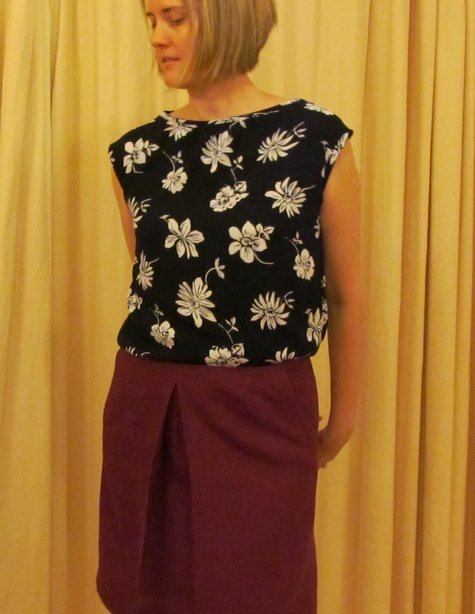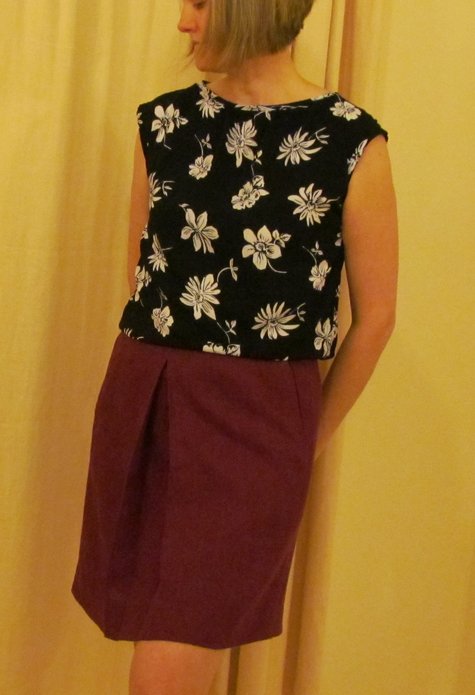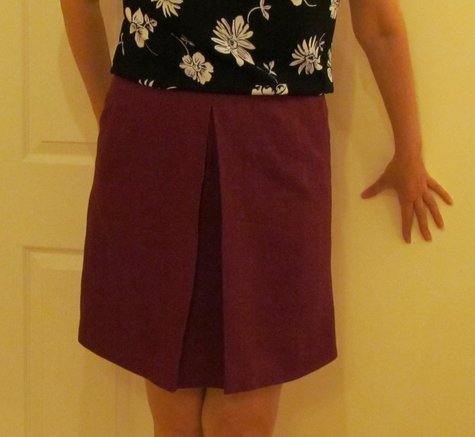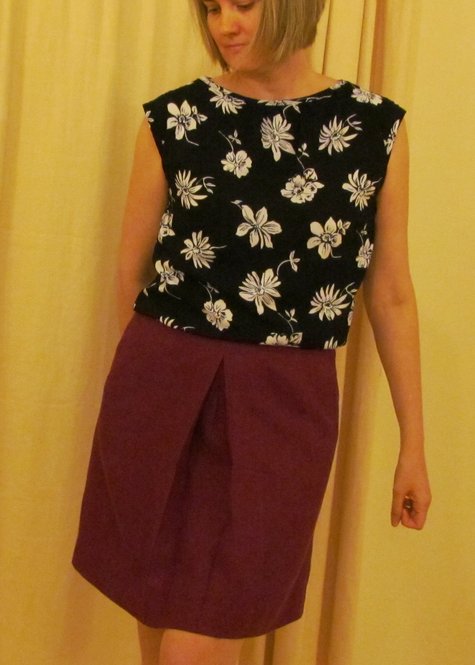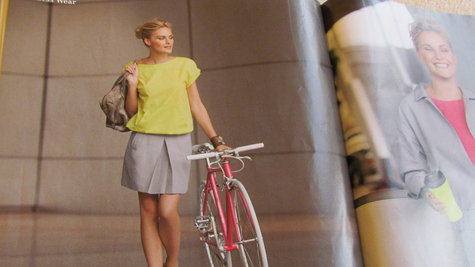 ShareThis
Description
This skirt is so called because it took forever to do the pockets!
I used 120A from the February 2011 issue of Burda magazine.   I used red linen but it was not great fabric.  The grainlines were not exactly straight and the material creases so easily.
This was my first time making welt pockets with a welt strip.   I was absolutely tearing my hair out over them!  After making two test pockets and still not being happy I decided to sit down with my sewing books, the pattern instructions, and a few welt pocket tutorials and try and work it out for myself.  (Thank you to Wzrdreams and Kallers for their tutorials which I have linked).   I was so happy when I first turned the pocket to the inside carefully.  Only at that point did it all fall into place and I understood where I was going wrong.  The pockets are not perfect by any stretch.  I do think this fabric didn't help as it did seem to move quite a bit.  I'm not worried about that as I'm delighted that I have worked out now to do welt pockets.    This view of the skirt was supposed to have a welt pocket at the back.  I was losing the will for them a bit at this point so I decided not to attempt another one!
I also sewed in lining.  Facings and lining was a first for me.  I was confused looking at my ready to wear skirts as the linings were attached to the lower edge of the facings whereas in this skirt the top of the facings, linings and the skirt all meet at the top.   I thought I was reading the instructions wrong at first.  I would like to try the ready to wear method at some point.
The skirt was way too wide and I ended up taking it in about 1.5 cm on each side.  I could have done with going in another 0.5 cm at the waist but I could not face undoing the facings and lining.   (I can now see the benefits of doing muslins which I must do at some point).    
The pleat was very easy, although the instructions didn't make much sense.  I'm sure they were describing a different type of pleat!
I also hemmed the skirt using the blind hem foot on the sewing machine.  This is the first time I have blind stitched a hem on the machine.    To be honest I just wanted to get the skirt finished and so I was not really fussed if it didn't turn out very well.  However I was pleasantly surprised at how easy it was to do.  They stitches are virtually invisible once it has been pressed.  I wish I had made a bit more of an effort to make the hem straight now!
The best part of this project was what I have learned and I hope to make it again at some point with some better fabric.
Material Notes
Red linen
Difficulty
Intermediate
Related Techniques
Categories
This project is based on
Make it