The easiest shirt ever
Added Sep 5, 2010
by ichigogirl
Stockholm, Sweden

Step 2 Sew!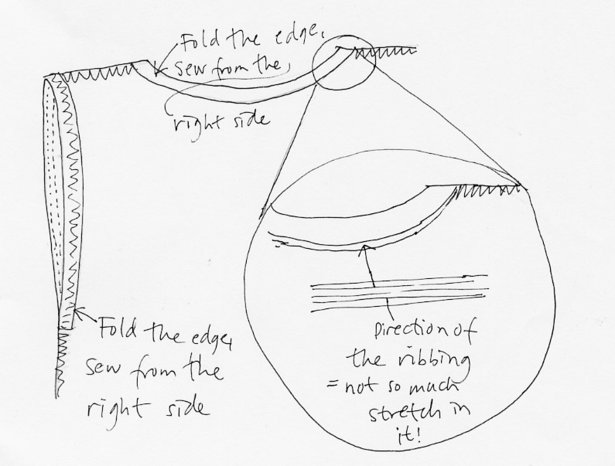 Time to sew. First sew the shoulder- and side-seams.
Then fold the edges on the sleeve- and neck-openings and topstitch from the right side of the fabric, etiher with a twin needle (on an ordinary sewing machine), or with a cover stitch if you've got a coverstitch machine or a convertible overlocker.
I reinforced the neckline (because of the direction of stretch that makes the neckline stretch more than the sleeve openings) with a strip of fabric (f.ex. the selvage) cut along the ribbing of the fabric, to make it as non-stretchy as possible, that I put underneath the folded edge before sewing. I cut it the same width as the fabric I folded around the neckline and a couple of centimeters shorter (I stretched the ribbon a bit to keep the neckline neat and not stretched out).
And that's it, you're done!
Related Techniques
0 Comments on Step 2