The easiest shirt ever
Added Sep 5, 2010
by ichigogirl
Stockholm, Sweden

Step 1 Make the pattern, or cut the fabric straight away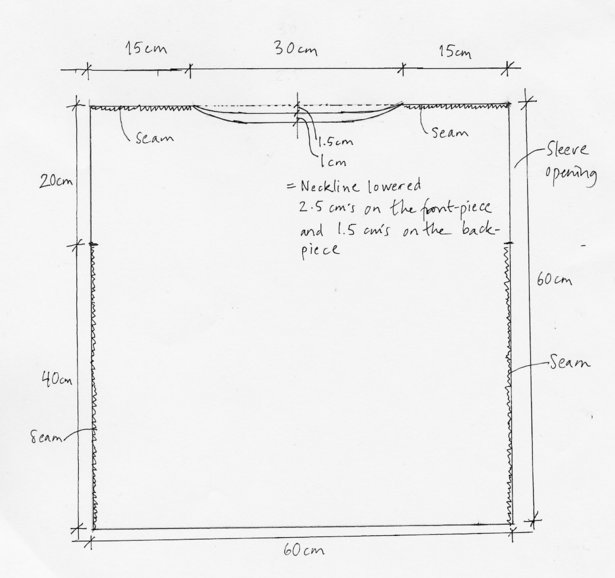 The pattern is simply a square, with a slightly lowered neckline, a bit lower in the front- than in the backpiece.
This pattern is made for a size 34 (German/Scandinavian size), or an XS (international size). If you're a larger or smaller size it's easy to grade it up or down. Every step on the size-chart is 4cm's in the bust (the most important measurement here), so if you're a size 36 you should add 1cm on each side and make the square 61×61 cm's (=4cm's bigger in total) and if you're a 42 you should add 4cm's so that the square is 64×64 cm's (=16 cm's bigger in total). Check out a size-chart HERE
Either make a pattern first, or measure and cut straight away. Make sure the greatest direction of stretch is across the chest (it should stretch more horizontally than vertically when worn).