The dress that Bub built
Added Jul 3, 2012
by frankiesoup
Bury St. Edmunds...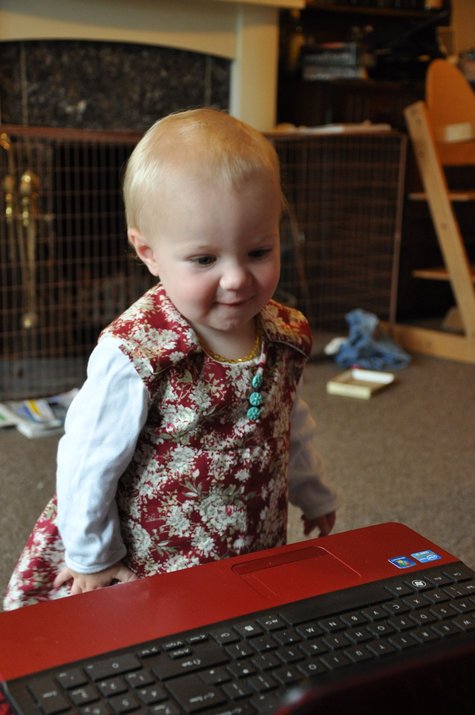 ShareThis
Description
Yesterday, I tried a very interesting exercise. I took Bub with me to a fabric shop and let her out of her pram. She walked reverently round the shelves with their colourful materials, pausing occasionally to point to a few which caught her eye, proclaiming 'dat' was the object of her affection. Then I took her to the button rack, and I don't know what compelled me, but I said,
"Choose some buttons, then we'll get some fabric to match and I will make you a dress."
Dutifully, Bub pulled out a tube of turquoise buttons and instead of shaking them as I'd expected, she held them close to her chest like something precious, and walked them to a basket of fabric off cuts which I hadn't even seen.
And I kid you not, she placed the buttons on the floor and tried different bundles of cloth beside them, before finally settling on one called Victorian Roses by Fabri-Quilt.
I attacked my fabric stash with a vengeance last night. I wanted to get Bub's little dress finished for today because I was worried she might have lost interest in the components she'd chosen. No such thing happened. She woke up, saw it, squealed and tried to pull it onto her head. Below are pictures of it finished.
Difficulty
Novice
Categories
0 Comments