The blueberry jumpsuit.
Added Jul 31, 2010
by silvermink
Malmö, Sweden

Step 1 Making a pattern for the bottom.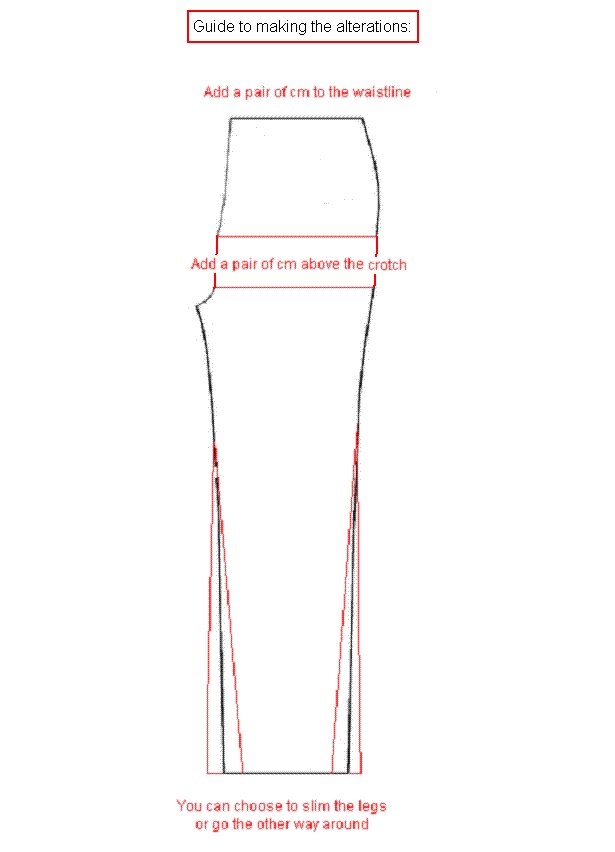 To make the pattern for the bottom you need a pair of baggy jeans/pants to copy. You can also make a trouser block and then add some ease. Instructions on how to make a trouser block using your own measurements is something that you'll find on internet, just google it. When you got a front and back piece you need to do the following alterations:
Add about 5-15 centimiters above crotch to get that "harem-feeling". You also need to add a pair of centimiters to the waistline so that it will be at the same height as your belly button. The added height will have the same weight-measuerements as pattern already have where the height is added.
You can also choose to slim the legs a bit if you don't want it to be that "puffy" when the leg-ending meets the cuff. Or go the other way around if you want it to bee extra-puffy! Or just keep it as t is…
0 Comments on Step 1