The beautiful dress I just made by myself
Added Apr 17, 2013
Anhui, Bhutan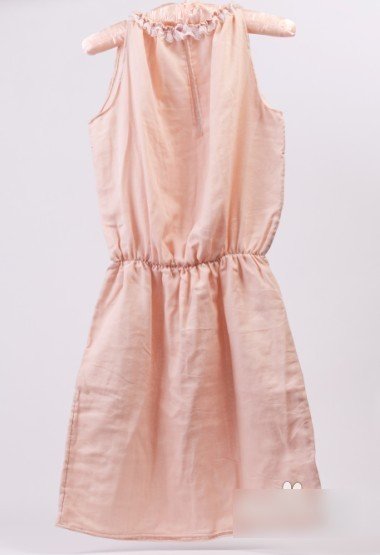 ShareThis
Description
I am a worker in brookebridals, I like to wear the dress very much, the summer is coming, I made a dress, are you
going to see whether it is beautiful or not? Making the dress need a piece of
table cloth 100 cm * 100 cm A few of elastic lace, A few of elastic, The button
a, According to each part of the paper cutting, cutting the cloth needs to be
slightly bigger than a papier-mache, leaving about 1 cm seam copy (cut good spare
materials have 2 piece of skirt part, pay attention to the shoulder line which
according to different shape, the collar in the middle cut 15 cm, 20 cm); Will
cut collar folded inward at two side whipstitch suture under, in the same way,
to complete the second block; Border line suture two pieces of the right and left
sides of the dress,which will be folded twice, the shoulder to the overlock stitching;
The collar part stitching, folding inward both positive suture elasticized lace,
to make the collar part form evenly fold, and at the end circle suture, out of
a buttonhole, stitch on a button. I think the dress is usually looking better
just like the Mori Lee, 2407, but the dress I did is also very good-looking!
Difficulty
Novice
Categories
0 Comments