Stella
Added Mar 18, 2007
By burdastyle
New York, New Yo...

Step 8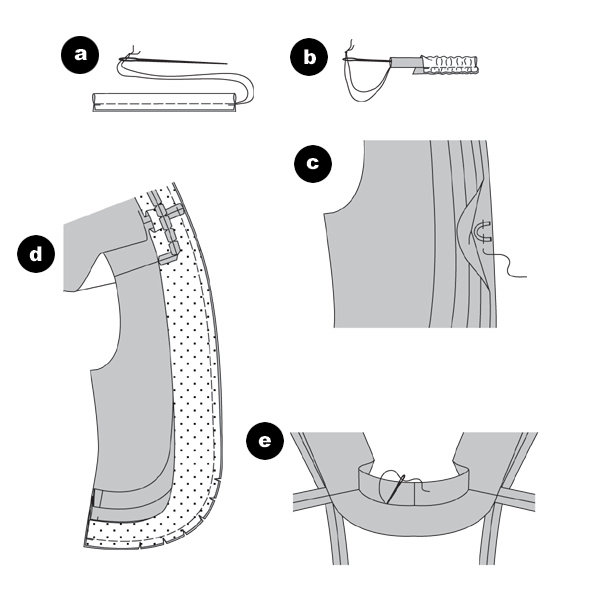 Loop
Fold strip lengthwise, right side facing in. Stitch 1⁄4" (0.7 cm) next to fold edge. Trim allowances. Leave a length of thread hanging. Insert into a darning needle and knot securely. (a) Push needle eye first through fabric to turn right side out (b). Form a loop; baste on right front as marked. Adjust size of loop to fit your button ©.
Place facing, right side to right side, onto collar and front piece. Pin edges together and sew. (d)
ATTENTION: Do not sew strips! Trim seam allowance and perforate with tiny cuts along rounded edges. Turn facing inward. Pin edges and press.
Pin collar joining seams together and stitch together from the wrong side with back stitches by hand. (e)
0 Comments on Step 8
Patterns for this Project
Produced by BurdaStyle