Something old, something new, something blue
Added Jul 22, 2012
by laracrj
Cardiff, United ...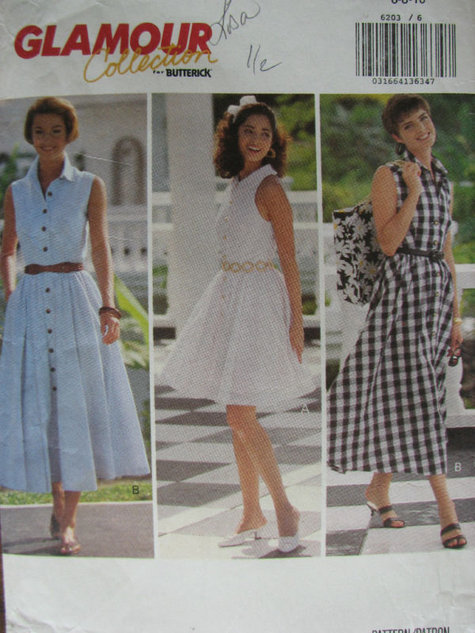 ShareThis
Description
One of my best friends from uni is getting married in two weeks – yay! – and the theme for her hen meal was 'something old, something new, something borrowed, something blue'. So actually you could get away with wearing anything you wanted.
However, I had to make more work for myself than was necessary and decided to make a dress. I should mention that this was a very relaxed hen do and was only arranged a week before, and given the very hectic end of term week, I only had one day (the day of the meal) to make it. This resulted in some frantic sewing, but a finished product I'm actually pretty happy with.
So to fit the criteria: I had some vintage brushed cotton off ebay (something old), I was going to make it into a new dress (something new), and it was blue (obviously something blue!). Perfect – nothing borrowed in the dress, but I 'borrowed' some of my Mum's earrings for the night.
I used the same pattern as my All Buttoned Up dress http://www.burdastyle.com/projects/all-buttoned-up—2?image=268388, but used version B this time. Again I only used the bodice as the skirt calls for a LOT of fabric and I had a 60cm x 1m piece left. I narrowed the shoulders by about 3 cm and lowered the neckline by about 2cm as well. I forgot to factor this in when I cut out the collar and collar band so the neckline looks a tad unfinished, but luckily the print is busy enough to hide it.
Anyway, this project was the first time I used my machine to sew on buttons – I am in love with buttons now I can sew them on in a few minutes. This discovery also saved me a minor panic attack as I found out how to do this at 3.35pm – I was due to be leaving the house at 4.15pm, so I could actually wear the dress out!
I'm still not convinced about the bottom panel, but I had used every last scrap of the original fabric. Any opinions on whether it actually goes or if I should change it would be very much appreciated.
Oh and P.S the sun is FINALLY out in Cardiff so I can take photos again!
Material Notes
Vintage 60s, feels like brushed cotton/ flannel
Categories