Solo crotch depth measurement...
Added Aug 21, 2009
by nehmah
Spring Hill, Uni...

Step 3 Attaching the tape measure to the elastic band...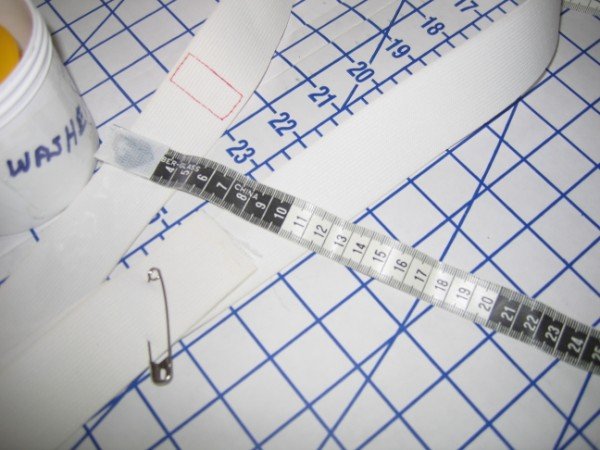 Part A. Heat the glue gun. If you wish to use cm markings, place the tape Inch side up; otherwise place cm side up. Run a wavy spread of glue from the tip (at the 0-inch or 0-cm mark end of the tape) to just short of the 2-inch/5cm line. Press the flat side of the hard/lhook side of the hook/loop tape to the glue, and set aside to cool.
Part B. Center the flat side of soft/loop hook/loop tape over the Center-Back marking on the elastic band and stitch to the elastic band.
When the glue and the Fray Check/Fray Bond are set, pin the elastic band around you; reach between your legs and pull the tape up to the front for a close measurement of your standing crotch depth. This is not quite as accurate as having a second person to measure, but it's better than just taking a guess. Cordially, Nehmah Photo shows the parts but not very well.
0 Comments on Step 3