Shirts for the Boys
Added Jul 20, 2015
by sewknitting
Cincinnati, Ohio...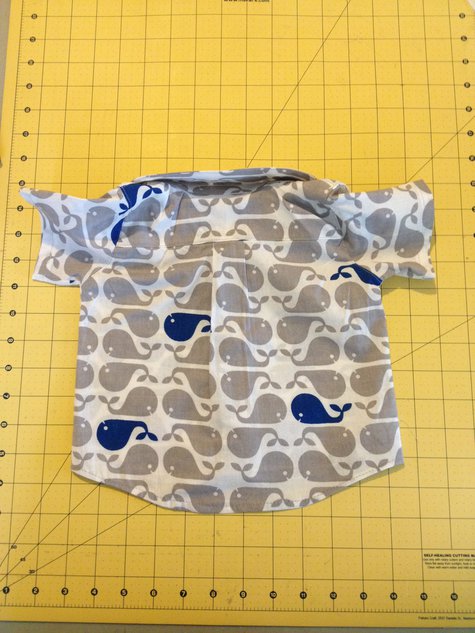 ShareThis
Description
I made a couple collared shirts for my two nephews.
I wanted to do a Hawaiian shirt for the youngest since I think they are really cute and had some laying around. It turned out pretty good, it's hard to do those tiny hems on the collared shirts. Still working on trying to figure out the best way for me to do it.
I already made my other nephew a Hawaiian shirt, I saw this cute whale fabric and couldn't resist. Again, it turned out pretty good, I wish I had added a little length so he could wear it longer.
Still working on getting the collar and collar stands to look good but I think they're better than my last attempt awhile ago.
Finally got around to learning how to do button and buttonholes on my machine. I can't believe I haven't done sooner. It's so easy with the buttonhole foot that came with my machine. It also had a button stitch that makes it really fast and easy to add buttons too. Still freaked out about cutting the hole in the buttonhole but only had one mishap. Luckily I had extra fabric for the whale shirt and hadn't starting sewing it together. Learned my lesson.
Material Notes
Both 100% cotton found at Joann fabrics.
Difficulty
Intermediate
Categories