Sew a zipper in the Talea coat
Added Feb 19, 2008
by fashion1
Dresden, Germany

Step 1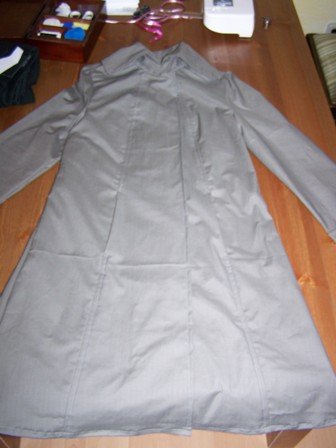 Lay your coat down and sign the middle on the left and right sides from the front (where the coat is closed by the zipper when you put it on).
The sign for the right side must be in the inner side of the coat.
The sign for the left side in front of the coat.
0 Comments on Step 1
This project is based on
Make it