Romantic Grecian Jersey Dress
Added Aug 24, 2011
by x0marmar0x
Potomac, Marylan...

Step 1 Cut Out Bodice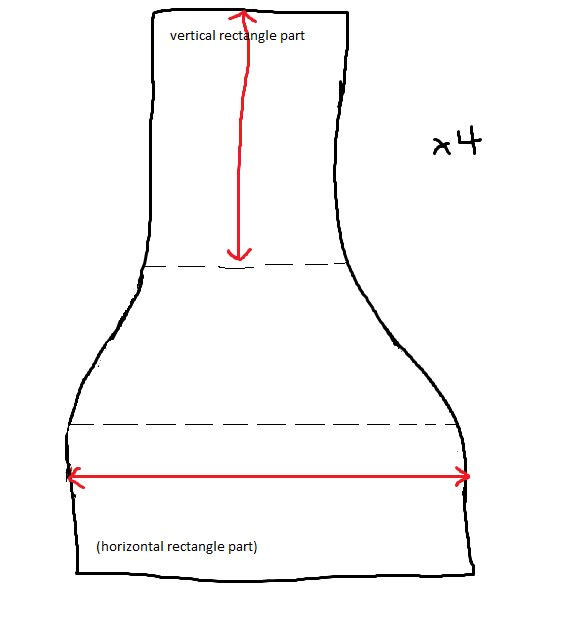 Cut four of this elongated triangular shape out of jersey.
The width of the horizontal rectangle part of the triangle should be one quarter of the circumference of right underneath the bust plus about five inches (depending on how gathered you want the bust to be.) This rectangle's height should be the distance between right underneath your bust and the top of your bust.
Gradually (in about two or three inches), the horizontal rectangle at the bottom morphs into the vertical rectangle, which will turn into the straps. The width of this rectangle should be approximately four inches, and the height should be half the distance between one collar bone to the other collar bone, looping around the neck.