Romanian Folk Costume
Added Jan 23, 2012
Bucharest, Romania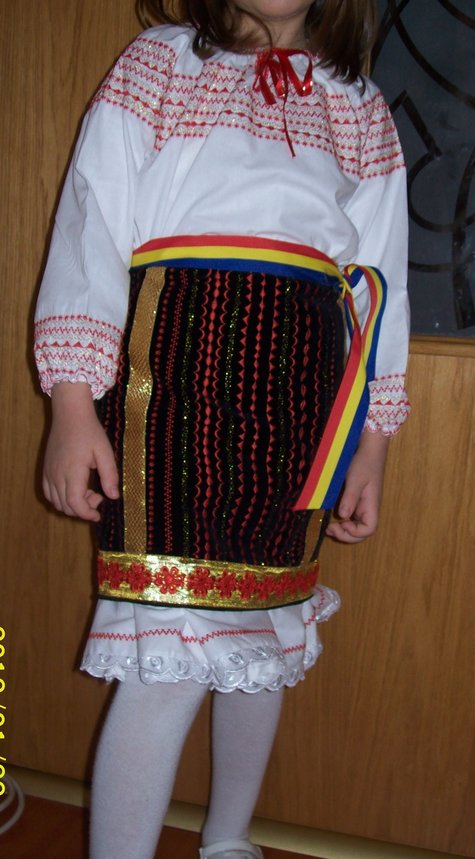 ShareThis
Description
The structure of Romanian traditional clothing (Folk Costume) has remained unchanged throughout history and can be traced back to the earliest times in 15 th century . The basic garment for both men and women is a shirt or chemise, which is made from hemp, linen or woollen fabric called in Romanian "IE". The cut of this basic chemise is similar for men and women. Women always wear an apron woven in an loom called in Romanian "CATRINTA" over the underskirt made from the same material as the chemise. This was initially a single piece of cloth wrapped round the lower part of their bodies and secured by a belt at the waist, as is still seen in the east and south east of Romania – Moldavian County.
Local differences are indicated by shirt length, type of embroidery, apron colour, trouser cut, hat shape, or waistcoat decoration.
The various pieces of costumes have gone out of use at different times during the 20th century.
However if you look closely in the more remote areas some older people still wear items of traditional clothing, especially in Moldavia- Bucovina Region.
Here it is a Romanian Folk Costume that I made for my little girl. It is embroidered with my new sewing machine, and I tried to keep the original pattern but I gave a personal note to the costume.
The Romanian Folk Costumes are used today at celebrations and entertainment shows, dancing our popular dances and singing our popular music… And I made this one for my daughter to use it at kindergarden celebrations.
More pictures on my BLOG
Material Notes
Cotton, velvet
Difficulty
Advanced
Categories