Refashion: Fat Jeans to Skinny Shorts
Added Jun 10, 2011
by ndimi
Kerrville, Texas...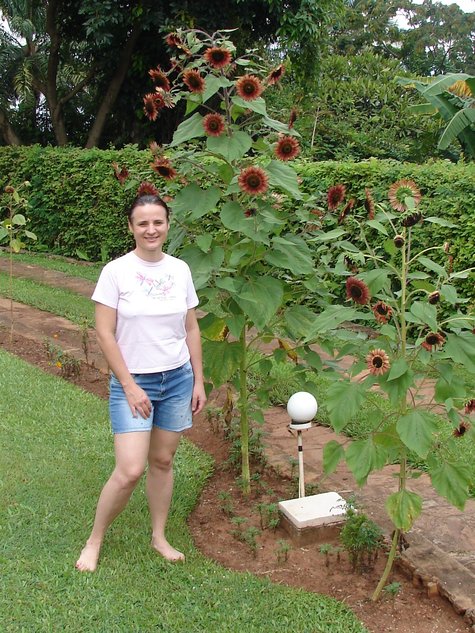 ShareThis
Description
After creeping down the scales, I finally lost enough weight for my Fat Jeans to be too big for me. YAY! Still another 15lbs to go, though. :(
Resizing jeans is definitely out of my league, but I figured cutting them down to shorts would just about fit. Ahem… er… yeah, well, Ambition and a Sewing Machine strikes again.
I removed the waist band and the front pockets. I stitched down the flaps to make false front pockets, which removed the front bulk. Then I narrowed the legs at the side seam, which was a standard seam and not one of those double fold over thingies that confuse the heck outta me. I think I forgot to taper the reduction enough, so the hips and legs are probably more snug than they should be, but it's neither unwearable nor uncomfortable, so it's okay. More incentive to lose those last few pounds, right? :D
Finally, I reattached the waist band. Unfortunately, and I have no idea how, I misplaced one of the belt loops. How on earth do you lose a belt loop? Oh well. Part of the fun of sewing.
(And all sewing purists run screaming for the hills! Sorry ladies! LOL)
P.S. Our dog just HAD to be included in the photo shoot. Isn't she cute?
Material Notes
Jeans reconstruction.
Difficulty
Intermediate
Categories