Raggedy Rag Rug
Added Aug 10, 2012
Somewhere, Ireland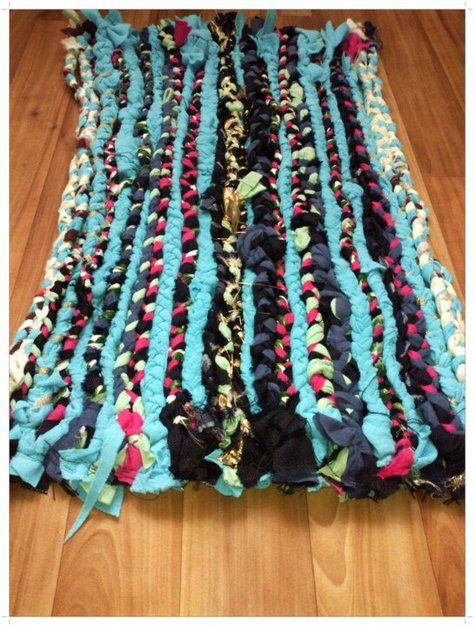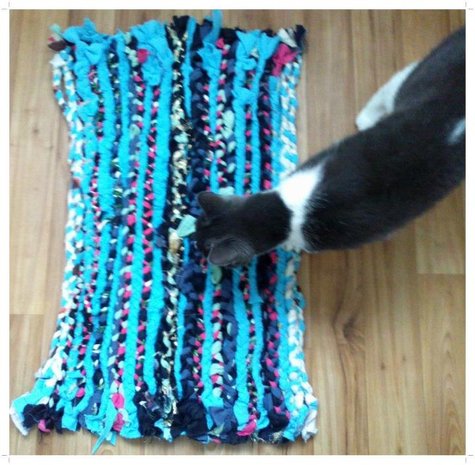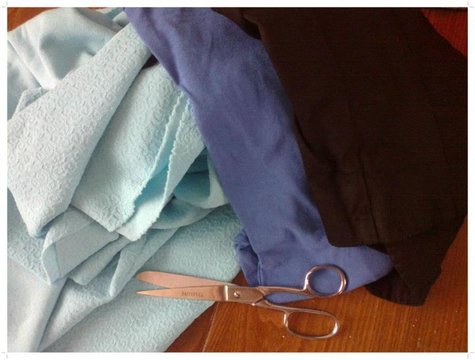 ShareThis
Description
I just read an interesting article about growing numbers of unrecyclable clothes and the ever so expanding over consumption which I am very aware of. Mainly because I am broke since I went back to college to study Law and mainly because I do care about the things that surround us I try to re-use, recycle my clothes before:
-giving them away to local charity stores or,
-if they are that raggedy or old…throwing them into the bin.
That's a no-no you see because they will end up in landfills which are overwhelmingly large already.
Ok so what's next you may ask…well I found I could save some money by making my own shower steps and maybe the cat would like one for herself too.
I'm not claiming I did a fantastic job or saved the whales but I did something to prevent filling the bellies of those damned landfills for now.
What you will need is some old clothes, scissors a square piece of fabric maybe 60*80 cms or less depends on your liking and adhesive spray or craft glue.
Cut even straps out of your clothes like maybe 5cms wide and half-a-meter long pieces, put three of the stripes together and tie them up at the edges. After you done that get a wooden spoon and place it in between the stripes and hold it between your feet…that's right. Start to braid them together and when your done tie up the end with a lil piece of fabric. Repeat these steps several times…I have about 30 stripes or more in my rug. When you have enough use your square piece of fabric and glue over it. Place the braids over it lengthwise. When you have your rug done you will have to wait until the next to allow the rug to dry up. Then with a needle sew the lines together going up and down between the braids sewing them together so you will be able to wash the rug without damaging it as the glue wouldn't hold. Finally trim off the extra fabric around the edges and your done.
There are many ways to make a rag rug, probably much easier ways than mine buy hey…
It will take time so I suggest be patient with it braiding takes time :) I find it very relaxing I'm a bit of an angry bum so it keeps me calm and disciplined.
Ps.: My cat approved it…
Material Notes
All sorts of used clothes, fabric
Difficulty
Novice
Categories