Pleated Fan Dress
Added Jun 23, 2013
by pambox
Sydney, Australia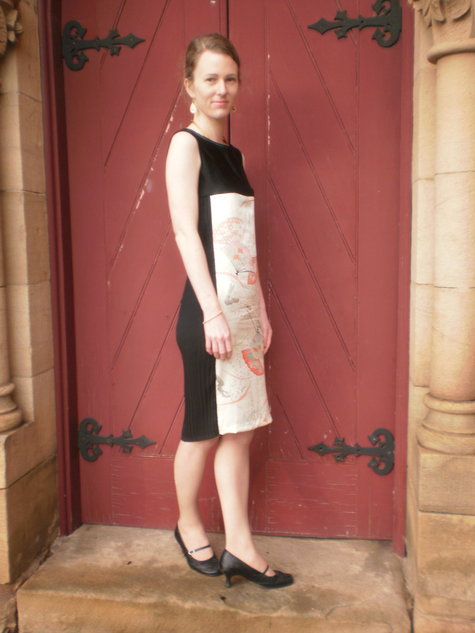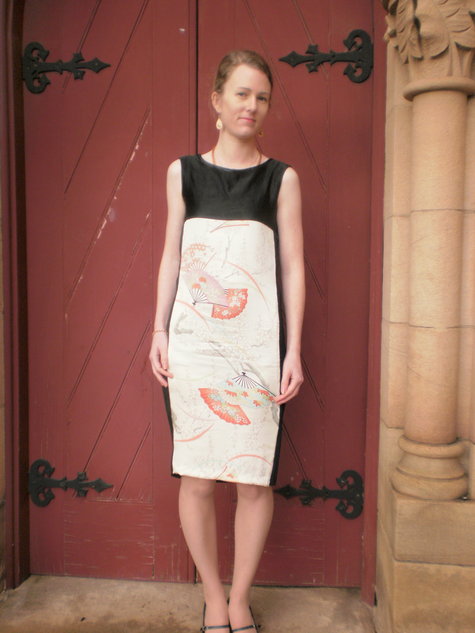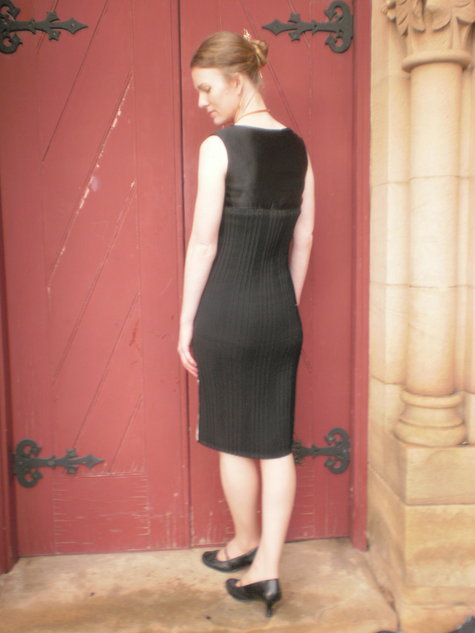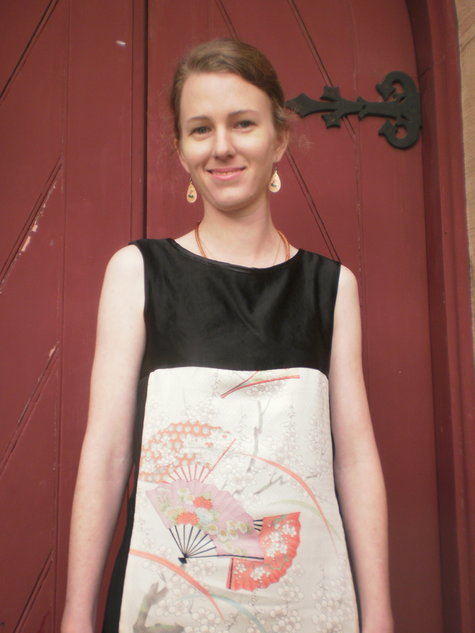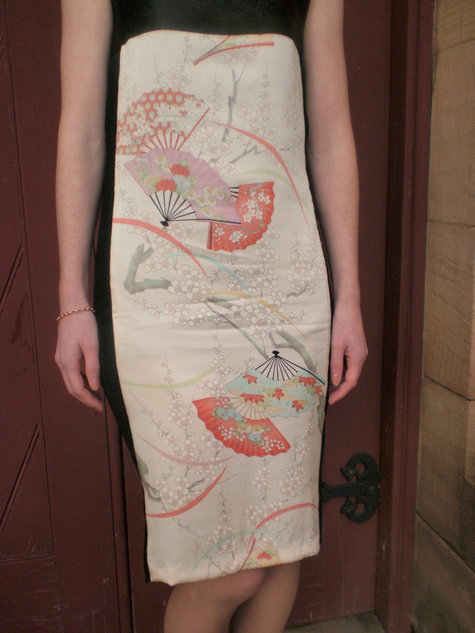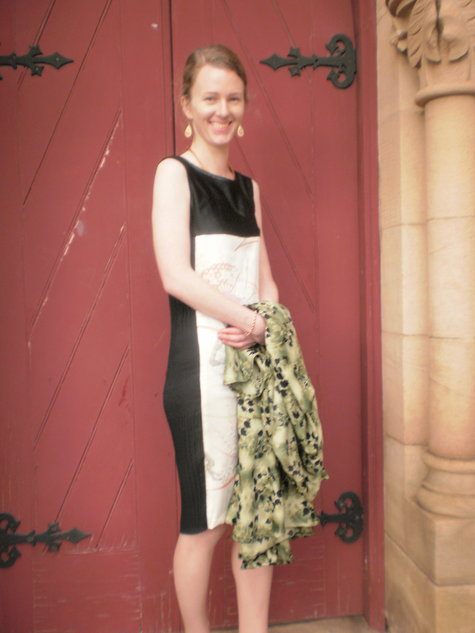 ShareThis
Description
As I wrote on my other new project (Falling Ivy Leaves Coat), I had two weddings to attend this weekend, so an excuse to sew very pretty things. This dress has actually been an idea in my head for a few years – I even had most of the fabric – and I finally got around to making it.
The dress is really just a simple shift dress, but made up with three different fabrics. The front panel is a piece of Kimono silk I bought in Tokyo just under 4 years ago. I couldn't afford to buy any big amounts of Japanese silk, but they had some remnants. This piece was too beautiful to resist and only cost about $10, so I bought it with no plans. Eventually I decided it should be the front panel of a dress, but didn't have any more of an idea of how to do it or what far. I bought the pleated georgette at Tessuti 18 months ago during their post-Christmas sale, with the idea that it would form the rest of the body of the dress, and then I'd buy some plain satin for the yoke. But as I didn't have anything to wear it to (and both fabrics scared me a bit) I put them away and didn't do anything. Then late last year some friends got engaged, so I had to make a wedding outfit, and I decided I should finally get around to making this.
It was pretty easy to make, the hardest thing was the fact that both the silk and the georgette are a bit intimidating. I first attached the georgette to the silk panel (four layers of georgette so it wasn't see-through) by hand-stitching bias binding over the edges of both. I then went over that with the machine to make it stronger. I did the same around the top of the main section so it would hold together and not fray. The satin yoke is self-lined, and I simply sewed in the outer shell, then sewed in the inner shell. The bottom of the kimono panel was hand stitched up so it won't fray.
The close up shot gives the best view of the print on the panel. Unfortunately it was a very wet and cold and miserable day so we just had to do our best with the photos and the colours haven't shown up as well as I'd have liked, but there's not much that can be done about that!
Photos by Ezzles
Material Notes
1 metre kimono silk
1.5 metres pleated georgette
0.5 metres heavy satin
Difficulty
Intermediate
Categories