Perfect fit pencil skirt from sloper pattern - draft your ow...
Added Mar 28, 2013
by debycoles
George Town, Cay...

Step 1 Download the pattern calculator spreadsheet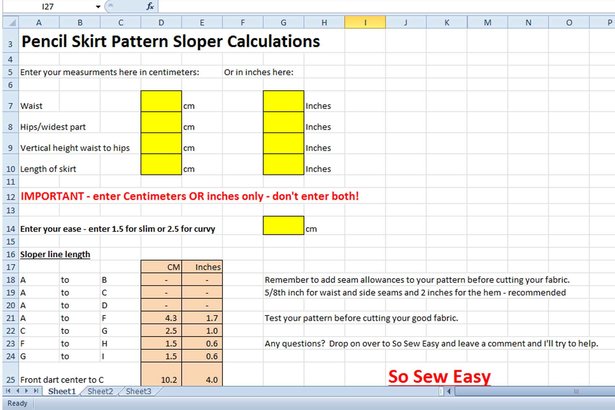 The calculator will take your basic measurements for waist, hip, waist to hip and skirt length and work out the length of the lines needed for your skirt sloper.
You can do it manually if you like but why not let the spreadsheet do it for you.
The spreadsheet is downloaded from my DropBox account:
https://www.dropbox.com/s/xdpvmgpiioujm88/Pencil%20Skirt%20Sloper%20-%20calc%20spreadsheet%20-%20so-sew-easy.com.xlsx
0 Comments on Step 1