Outfit for Bikram Yoga
Added Jun 18, 2011
by ichigogirl
Stockholm, Sweden

Step 1 Make a pattern for the shorts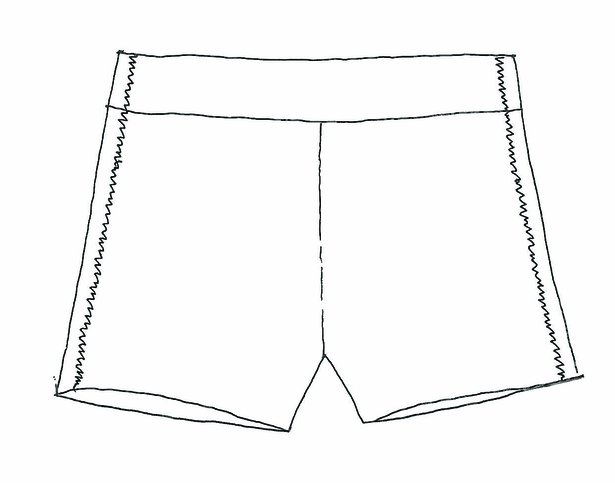 The shorts are basically simple hotpants, use a pattern you've already got or modify a pattern for jersey pants. I copied a store bought pair and made a simple pattern.
You will need to make the pattern 2cm wider (or as you choose) along the side seams. That way you will be able to make casings for the drawstrings.
There is also a waistband, on my shorts it's 4cm's wide, that is folded double along its length. Thus, make 2 pieces of fabric for it, each 8cm + seam-allowances wide, and the same length as the front- and back piece of the pattern.
Look through all instructions before cutting anything, that way you'll be able to figure out measurements yourself (design!).
0 Comments on Step 1