Ombre Ruffle Curtains
Added Sep 15, 2011
by auschick
Centreville, Vir...

Step 1 Measure & Prepare Fabric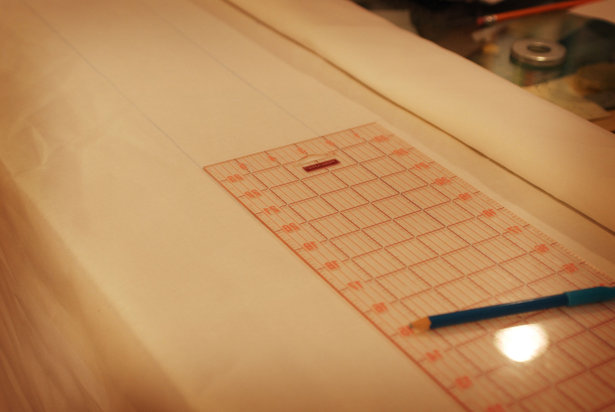 Determine what size you want each panel to be and purchase midweight drapery lining (or lightweight – depends on how dark you need the room to be) in that length plus a bit extra for the hem. I wanted mine to be about 86 inches each, so i purchased 2.5 yards for each panel (54" wide), giving me about 4 inches for hemming.
Divide the length of the finished curtain panel height by 4". The resulting number will tell you how many ruffles you will have. I needed 21 ruffles on each panel. Allow 6 inches of fabric for each ruffle. If you are using ~44" quilting fabric, purchase 12" for each ruffle, per panel. Also, add another 12 inches for the header (24" per panel w/ quilting fabric).
I used 6 colors in total. I had wanted to have 4 rows of apricot, but they only had enough in stock to do 3 rows. Oh well. Sometimes you've gotta be a bit flexible :). Remember to get matching thread for the exposed hems.
Wash and iron all the quilting fabric (I washed most of my fabric – I ran out a couple of times thanks to my bad math skills so when I bought the extra fabric, I decided not to bother washing it since I have never actually washed curtains before, and doubt that I'm going to ever wash these ones. So, it's up to you!!).
Hem the bottom of the drapery lining, then mark a line 5 inches from the bottom with a quilting ruler and pencil, then measure out 4 inch intervals for the rest of the fabric.
0 Comments on Step 1