Ocean blue wrap top
Added Jun 30, 2011
by missb-1
..., Slovenia

Step 1 Ocean blue wrap top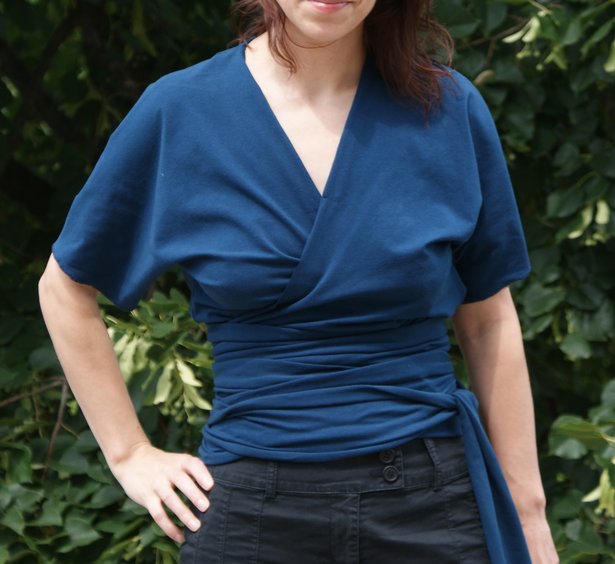 110 cm x 500 cm (40" x 200" ) if you're OK with having the strap sewn from multiple
pieces, otherwise you need a piece of fabric that is as long as you want the strap to be. I
made the straps 250 cm long. You can lengthen (or shorten) them as much as you like.
NOTE: The pattern does NOT include seam allowances.
0 Comments on Step 1
Patterns for this Project