my nice sweater
Added May 7, 2013
Usalee, Costa Rica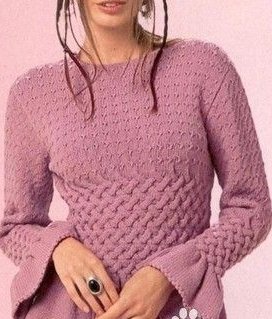 ShareThis
Description
Edge of cardigan sweater is with double rib knitting and single rib knitting.
In addition to these two kinds of weave, there are other ways. Today I introduce
the most common methords of the edge of the cardigan sweater to you, the edge
of the cardigan sweater jersey, no edge of the hem and the edge of the cardigan
sweater knit, dog tooth needle method at the beginning, I hope these methords
will help you. This is a common twisted flowers short needle; Neckline is hook,
the former two are short needle, and then the hook needle cross, the last is the
needle, which is normally short hook needle, it is straight on the hook, just
hook the back. Edge of cardigan sweater stitching method is similar to the pattern
of the Pronovias Detroit: stay the line long enough, it is about 6 times as the company commander,
folded in half and then folded in half and make a slipknot set on the needle,
this is the first and second pin, the following four line make into two portions,
one of the longest cable of a wound on the index finger, three strands of wire
wound on the thumb. The photo is my own knitting sweater, do you like them? I
feel it very good-looking!
Difficulty
Novice
Categories