My Little Victory
Added Oct 3, 2012
Qld, Australia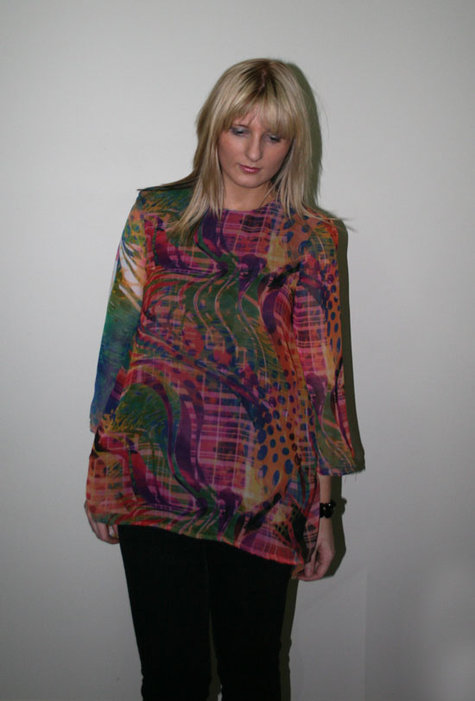 ShareThis
Description
This shirt is based on the Victory Roxanne pdf printable patterns. These instructions are beautifully made and designed, Kristiann the creator is one clever lady. As a printed pdf its really easy to understand what you need to do and what you need to start. I am actually favouring doing these pdf patterns now over the standard paper patterns because its less time consuming cutting it out than it is for me to trace my paper patterns.
I love everything about this top. In Australian shops shirts like this can cost anything from $60 upwards and total cost of this shirt was about $20. I love that you could probably wear this top with leggings/jeans but then it would look really awesome with short short as it still covers you legs and front that you don't feel like your totally naked. The back pleats are a really nice touch to a baggy/boyish shirt.
I made this top with a crepe type material and also a polyester lining. I will have to say after using this material I was ready to throw the thing out and wrote it off as a fail due to the constant pulling as I was sewing and horrible mess that it created when I took it up. I tried to do the cute front collar but after the mess it made I just picked it apart, took it off and made it without it. This was pretty disappointing as I really loved this part! But I made myself finish it even though it was annoying me I was determined to get it done. I decided to make some cupcakes in between so I think that helped! It was only when I was putting this shirt on to take the photos I started to like it again and now I kinda love it.
I'd love to do this shirt again with a white or blue base plain cotton and then dip dye it blue. I think that would look pretty cool and that look seems to be in right now.
Difficulty
Novice
Categories
0 Comments