My Ancestors Would Be Ashamed Skirt
Added Jul 12, 2012
by cmclean
Shepparton, Aust...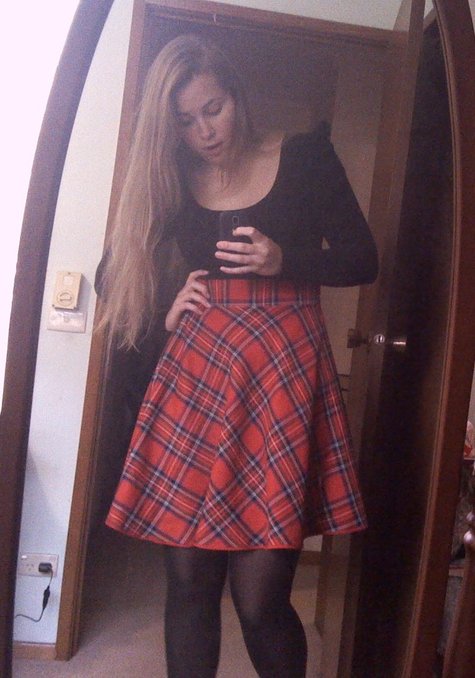 ShareThis
Description
Apparently I've broken some vital rule of Scots heritage with this skirt – according to my mamma a tartan this red was born to pleats and nothing else! But rules were made to be broken, right?
This is a simple half-circle skirt, with a straight waistband (cos I'm lazy like that!) and a matching red zip, which almost manages to blend in despite my abysmal zip inserting skills… I need to get me some zipping lessons! And as hemming a circle skirt is the stuff my nightmares are made of, I found some scarlet bias binding to put along the bottom, which I love! The fit isn't perfect, as you can see, and I really should have made a proper waistband like the good girl I am not.. my curves are rebelling against the straightness. But I just wanted to start wearing it already!
I used a wonderful tutorial which you can find here: http://ficklesense.blogspot.com.au/2011/09/how-to-make-circle-skirt-full-34-12-14.html
This made it so simple!
You can read more on my blog!
http://diamond-soles.blogspot.com.au/
Material Notes
The fabric is some kind of wool, and very, very red. It's delightfully cosy, and has just enough body to bounce around my legs like an over-affectionate puppy. Aaand, it was a breeze to cut, actually staying where I put it instead of slipping and sliding wherever it pleased like the last circle skirt I attempted. Wool is a winner!
Difficulty
Novice
Categories